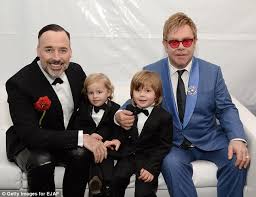 As promised here is part 2 of my Elton John blog.  I don't know about you, but I just love Elton John's music, his down to earth personality, he is a family man, and seems to be a best friend.  (Well that's how I feel).
"This is the end."  He's not kidding.  "My priorities are in my life are now my children, my husband, and my family, I want to be home."  Elton John claimed in 1977 to retire only returning 2 years later.  But this time after 300 scheduled performing dates over the next 3 years he will retire #exhausted.
Elton John's  tour is big business
 Elton John's tour is big business, which will sell around 4,947,824 tickets grossing $590,709,626.  There is one thing to say about Elton John, he is not shy about his ticket pricing.  It is said that he is not good on his numbers and $ reporting. Anyway, with farewell tour announcements, it does put a demand on concert ticket sales.  What a great retirement plan!
Elton John's Aids Foundation
Elton John's Aids Foundation is a nonprofit established in 1992 in the United States, and 1993 in the United Kingdom.  The foundation has raised over $200 million dollars to support HIV related programs in over fifty-five countries.  In 1993 the organization began hosting the annual Elton John Aids Foundation Academy Award Party.
Go to @blog.buytickets.com for all of #EltonJohn's concert dates, times, and city's 
 70 years old and still going strong
At 70 Elton is still going strong with his music, costumes, and spirit.  His love for life has been enhanced by his marriage to David Furnish.  David was born in 1962 in Toronto Canada.  He graduated from university in 1985 in business advertising.  After working in advertising with Ogilvy & Mather he transferred to London.  He then went into filmmaking, directing Elton John's documentary "Tantrums & Tiaras" in 1997. David serves on the board for Elton John's AIDS Charity and is a columnist for GQ.
Elton and David have known each other and dated for 24 years.  In May 2005 Elton popped the question at a dinner party.  In December of 2005, they entered into a civil partnership, taking place in Windsor.  They have two children, Zachary and Elijah, both by the same surrogate.  In 2014 Elton John and David Furnish were able to convert their civil partnership into marriage due to the new gay marriage legislation.  Their marriage was on their 9th anniversary on December 21st, 2014 in Windsor.
 Please go to @blog.buytickets.com and put in promo Code "SAVE" at checkout to save 5 percent on your ticket purchase.